Stihl is not sold at the big box stores.
STIHL is ONLY sold through servicing STIHL Dealers
STIHL requires their dealers to be knowledgeable in both the benefits and servicing of all Stihl products. Woodchuck's is a Platinum Elite Stihl dealer, a status that requires many years of training and experience. Stihl Dealers are knowledgeable, can match customers with the right piece of equipment, and service the equipment they sell. You just don't find all these qualities at some of the larger box stores, most of whom do not even have a mechanic on staff.
Consider your Stihl chain saw or landscape equipment an investment for your home or ranch, and purchase Stihl Ultra oil for the engine, or Moto_Mix to double your warranty. Stop in and we can tell you how.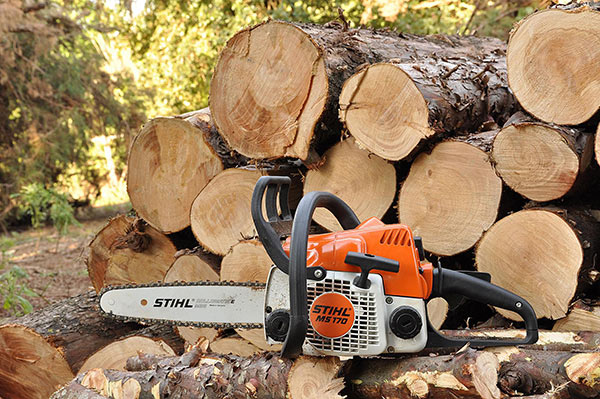 STIHL Outdoor Power Tools
STIHL is the #1 selling brand of gasoline-powered handheld outdoor power equipment in America.* An accomplishment that's even more impressive when you realize none of our products are sold in big box stores. STIHL is only sold by independent Dealers; People who are professionals in the use of landscape equipment and outdoor power tools. So you talk to someone who truly knows this stuff.
STIHL tools are German-engineered, and a majority of them, built in America.* So it's no surprise that we spec the highest-quality metals, innovative polymers and other materials you simply won't find on a lot of other brands. But that's what you do when you build products people depend on.
From legendary chain saws, dependable trimmers, powerful blowers and industry-leading construction tools, a STIHL is designed for reliability. And built for the long haul. And that's why so many people recommend them, and use them.
* A majority of STIHL products are built in the United States from domestic and foreign parts and components. "Number one selling brand" is based on syndicated Irwin Broh Research as well as independent consumer research of 2009-2012 U.S. sales and market share data for the gasoline-powered handheld outdoor power equipment category combined sales to consumers and commercial landscapers.