Products & Services
We offer a wide variety of services for pro-landscaper and homeowner power landscape equipment needs. From small engine repair to pressure washers, generators and chain saws, to renting U-Haul trucks and trailers, we are here to serve our fine customers.
We provide a wide variety of services to our customers, from sale of Stihl chain saws and other equipment to U-Haul equipment rental. We also professionally sharpen and custom build chains for chain saws, repair small engines, including generators and pressure washers; and provide lubricants and fuel for your lawn equipment.
Our crew specializes in sharpening all types of saw chain and we can build a new saw chain for you. We also offer new blades in a variety of styles to suit your needs. We are skilled in sharpening lawn mower blades, and other tools and equipment that need sharp edges to perform at their best.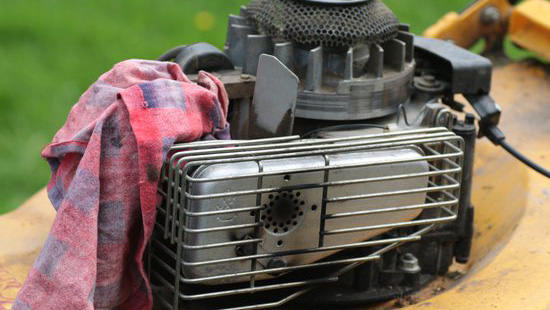 Our shop staff can assist you in getting your lawn mower tuned up for the summer, or in rebuilding your generator for your field work and most anything in between that you need for your yard maintenance. We are experts at small engine repair.
And, as a Stihl dealer we can supply you with the best equipment available to help maintain your yard, or farm and ranch, and we are proud to help our professional trades, men and women, with their Stihl equipment. We are Stihl chain saw experts.
Woodchuck's Tests!
Woodchucks tests the power of your yard blower. This is important make sure your equipment is operating at peak performance levels. We also maintain those pressure washers and generators that many people have in their garage or shop. We do warranty work on Kohler and Generac generators.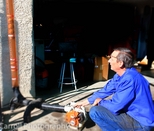 Woodchuck's Store
Woodchuck's store carries an extensive stock of those yard equipment items you most need; from chain saws, yard blowers and shredder vacuums, oils and lubricants to the kids garden tractor and the small toy wagon. If we do not carry the item in stock, we will be happy to do a search for the yard equipment item you seek, or the parts you need.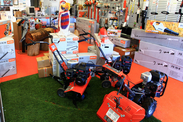 Portable Generators
We do maintenance and repairs on most makes and models of generators; including portable units, and RV generators. Keep that generator in top condition for those emergencies and to power the backyard party, even at the beach!