Did we mention...
Call Woodchucks to make an appointment for us to help you size a generator to your needs, and to receive a free initial analysis for a standby unit for your residence or business.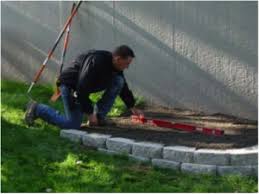 Your installation will include a level pad for the generator to rest on.
Sizing Simplified
When looking into a generator purchase, one of the biggest challenges facing the curious consumer is proper sizing. "The two questions people ask are 'How do I select a product?' and 'How much is it going to cost me?' " says Mike Betker, marketing manager for Briggs & Stratton, an engine manufacturing company headquartered in Milwaukee, Wis. Briggs & Stratton recently signed on to manufacturer a line of GE-branded residential standby generators. "Today's generators can do more with less," adds Betker. Both standby generators (also known as "permanent" generators) and portable generators are rated by their kilowatt (kW) output. To match a generator to the home's needs, a homeowner can begin by totaling up the wattage needs of the appliances that will be powered during an outage. Special attention needs to be given to the start-up wattage of bigger appliances like refrigerators, which are always going to use more than the running wattage.
When sizing for your standby generator, you must compile a list of those appliances you will run with the standby generator. This list would include these possible items:
air conditioner
heat pump
refrigerator
freezer
range/oven/stove
electric water heater
microwave oven
general lighting
clothes dryer
toasters/coffee maker
computers
electronics chargers
laundry room
medical equipment
garage – including door opener
outdoor lighting and equipment
security system – including backup charging system
sump pumps
emergency lighting systems
other specialized requirements
You will need the load requirements of the large equipment, air conditioners (including starting load, and running load), heat pumps (starting load and running load), medical equipment (specific requirements including min/max voltage and watts, hertz); you will also need to calculate the load per square foot of your house for the smaller items on the above list.
As a part of these calculations, one also must consider the size of the transfer switch, plus the location of the switch in relation to the electrical service panel and the generator. Consideration must also be given to load shedding equipment and other requirements.
Consideration must also be given to the type of fuel you will use to power your standby generator. Most consumers will select natural gas or LP gas. You will need to size the line properly for the fuel, and the size of generator, plus the distance of the fuel supply line runs from the main connection to the generator.
If you will use LP, you must also consider the location of the bulk storage tank, and consider the length of run and the appropriate size of pipe. The recommended minimum size tank is 250 gallons.
As the homeowner you must also meet all federal, state and local codes for installation of the electrical and fuel for your generator and transfer switch. This also includes working with the local power provider if it becomes necessary to change or reset the meter.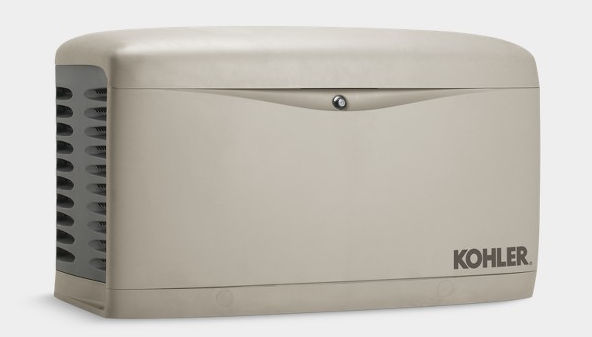 The generator pictured to the left could be the size of unit you need for your home. In sizing, we must consider essential, versus, additional. Consideration is given to necessary lighting circuits, refrigerator, security, and similar appliances. At a mid-level unit, computers, more lighting, microwave and like appliances are added. Finally, the whole house unit will power everything, including the air conditioning system.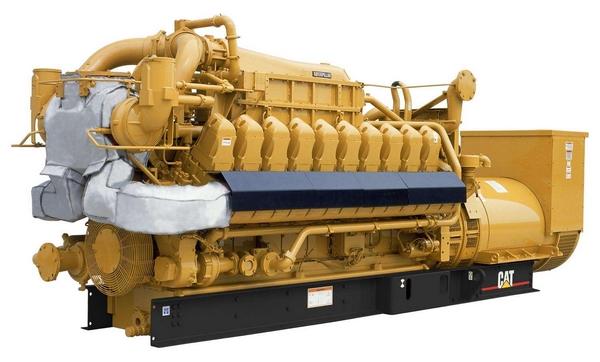 Is the 500+ kw generator for you? It might be if you have a large industrial building you are powering, not necessarily for a residential application. This unit is designed to power a large commercial structure with multiple air handling systems, and banks of computers. Woodchucks can handle this size too.
Fuel Selection
The fuel you select for your generator is limited. Gasoline is out because of the problems with stability of the ethanol fuels today lasting thirty days or less. Diesel is okay, but there are some problems with stability here, plus small diesel generators for residential standby power are much more expensive. The best fuels are natural gas, or LP. The natural gas units are plumbed to existing utility lines. The LP units must have a tank sized large enough to allow for a week or more of use for the generator. The LP tank can be buried, but this adds significantly to the initial cost. If you already have LP for your home, then this becomes the choice for your generator.